Welcome to Classic Camaros of the Carolinas
---
We're happy you found us! We are always looking for new members. Learn more about our club and special events taking place this year.
Interested in joining Classic Camaros of the Carolinas? Please contact us today. We look forward to talking to you!
---
Our Club
---
---
Camaro Clubs have been around for decades. In most cases these clubs have evolved over the years to include all generations of the Camaro. Most of the founding members of Classic Camaros of the Carolinas are former members of some of the areas multi-generational Camaro clubs, who have realized a need in this area for a Camaro club specifically for "classic" first and second generation Camaro owners. The purpose of Classic Camaros of the Carolinas is to have a fellowship of Camaro owners with common interests related to the ownership and preservation of this classic automobile. The club members will be planning, on an on-going basis, road trips, social gatherings for members and their guests, and events to support selected local charities. Most of all the club members will make every event and gathering a time of fun that will always include the Camaros. Find out more about becoming a member of Classic Camaros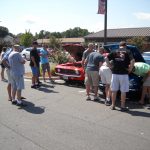 Club Meets
We meet regularly to discuss upcoming events, finalize plans, and make important club decisions. All members are welcome to join. Check the club Facebook group (linked at the top and bottom of this page) for time and location details.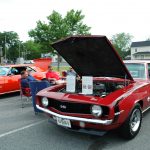 Cruise-In's
We regularly attend several cruise-in events around town. We'd love for you to join us as well!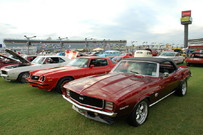 Shows
Our club officially organizes and displays club vehicles at several shows in the greater Charlotte area, including the AutoFair in the fall and spring. Check out the AutoFair tab at the top of the page for more information.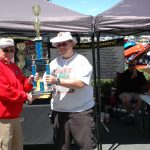 Win/Win
While we take our passion for Camaro's seriously, we also help others in need through charity events, raising money, and providing donations to several organizations throughout the greater Charlotte area.